Join us in our mission!
PowerDNS has a unique group of very talented people with broad interests, but a common goal of writing, deploying, automating, and supporting great software.
At PowerDNS, we believe in offering a great working environment, which includes good pay, a free selection of hardware and software to work with, great work/life balance and lots of fun. We hope that in return we get some of your best work.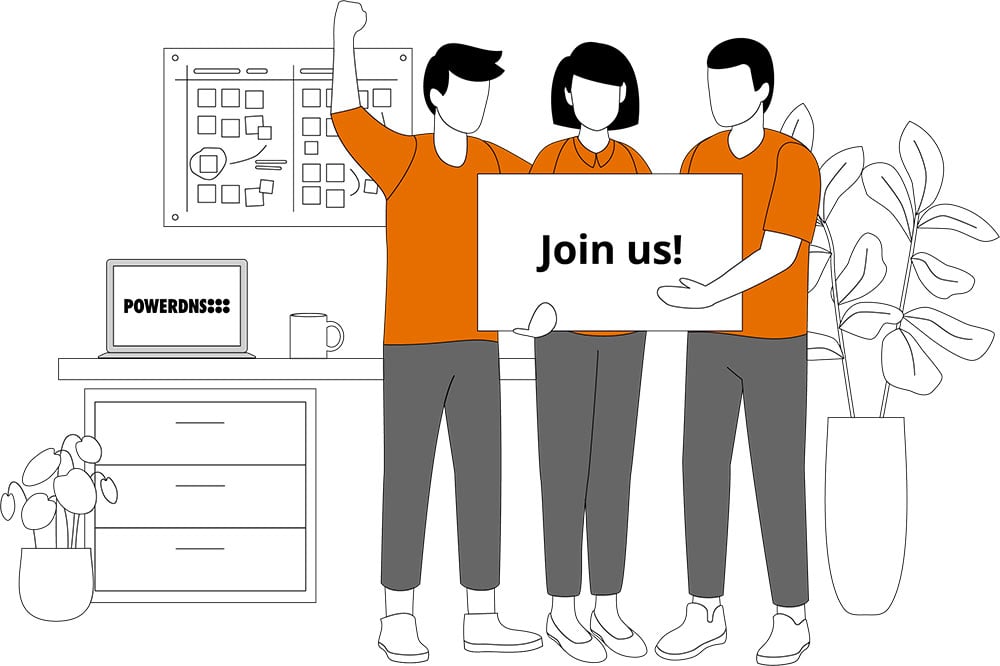 International Environment

We offer a trusting, multicultural and international environment where everyone is regarded as an individual.

Flexible Working

Freedom to work from anywhere at any time without strict obligations. The choice is yours.

Company Pension Plan

Security far into the future with a stable company pension plan that goes beyond normal contributions.

e-Bike Leasing

Cycling enthusiast? We got you covered with the possibility to lease an e-Bike at a very reasonable cost.

Fitness Support

Stay fit with the various options of sports and gym access we provide to each employee.

Digital Meal Vouchers

An easy opt-in scheme where you can get tax benefits for your meal expenses while working.

Personal development

We give all employees the chance to develop personally as well as professionally. We want to support this with various training.

Company Events

Our company or team events are something to look forward to. We hold them regularly and they are a blast!



The Latest Hardware

No matter your operating system of preference we will provide you with the latest hardware to equip you in your work.
*Some of these benefits are country specific. Please get in touch to learn more about how all of this would apply to you.